Wednesday, December 05, 2012
Author's Bath mastery seminar!
A practical author's seminar on bath mastery will take place on December 7-9 at Zhivaya Banya near Aviamotornaya metro in Moscow. (The seminar will feature unique author's insight into bath technologies and healthy way of living).
The seminar will be held by Nikolay Petrov from St. Petersburg – a real master of steam. Petrov is an author of a steam bathing system that has been named Pitersky (St. Petersburg) style, a personal consultant on bath stove-setting for the owners of Fehringer and Termofor plants. The main judge of the All-Russian bath-steaming championship "Rus' Bannaya-2012".
The seminar will teach you:
- How to make the steam bathing the most enjoyable and healthy activity.
- How to prepare a bath properly.
- What kinds of steam are called "Tasty" and "Easy" and how to get them in different steaming rooms. Temperature rate in a steaming room. Which kinds of steam are healthy and which aren't.
- How to steam-bathe a person to a state of supreme bliss.
- Techniques and methods of professional bath besom steaming. Inner overheating secrets. Movements and position during steaming, movement ergonomics. How to steam 10 people and not get tired.
- Bath besoms. How to make a good high-quality besom. Storage and making rules. How to season them. Kinds of besoms, which one to use in different situations.
- Bath menu – what to eat, by whom, how and for what. Drinks – which ones, how much and how to drink in a bath.
- SPA, pealing, besom and soap massage, besom washing (basics).
- Professional view on bathhouse construction and equipment. Ergonomic outfitting for steaming rooms and bathing space. Kinds of baths and their specifics. Which stove to choose for a bath (base), etc.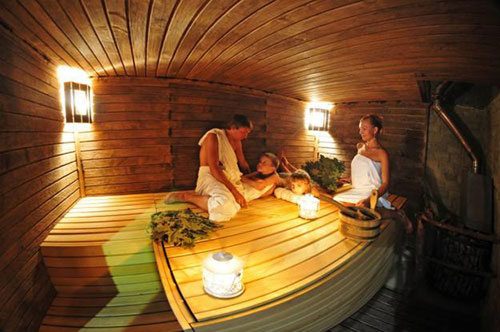 Author's Bath mastery seminar!
Source
Last update: Wednesday, December 05, 2012 3:59:59 PM