Monday, November 19, 2012
Open day at the RUSSIAN ACADEMY OF CRAFTS
THE RUSSIAN ACADEMY OF CRAFTS – the partner of "Banya & Sauna" Exhibition and Festival holds an open day on December 22, 2012.
The program:
- presentation of the new "Stoveworks Technology" textbook;
- arts & crafts exhibition and fair;
- courses and workshops discount registration;
- historic full-dress uniforms, suits of armor, weapons reconstruction.
The open day is to feature workshops and master-classes: stove setting, weaponsmithing, leatherworking, satin ribbon lacework, redesign and outfitting.
The principal difference of the academy from other institutions is a short-term professional training and skill improvement of the listeners with secondary and higher education.
The training FIELD: applied and decorative arts and crafts.
The curriculum corresponds with the approved regulations of the Moscow City Department of Education. Lectures and practice work take place in lectoriums. The graduation projects are made in specialized workshops: blacksmithing, jeweller, restavration, moulding, stovesetting.
www.artkursy.ru
10, Lukov pereulok. Turgenevskaya, Chistye Prudy, Sretensky Bulvar metro stations.
The open day starts at 11.00.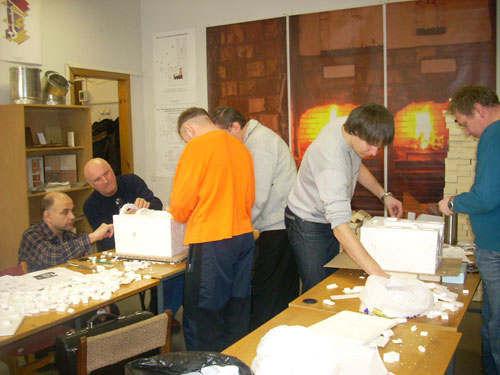 Stove setting training in action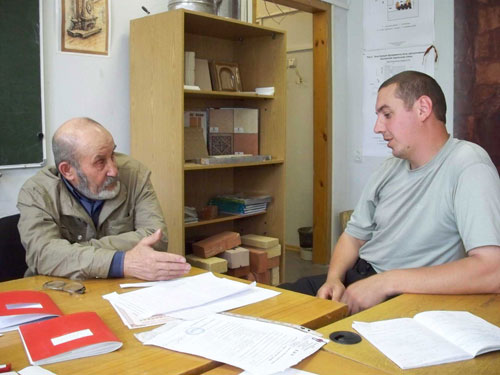 Stove-setting exam at the Russian Academy of Crafts
Last update: Monday, November 19, 2012 4:54:06 PM